For several years, I've had a number of my fellow authors and #amwriting friends suggest that I enter one or more of my books into the yearly Readers' Favorite Book Review and Awards Contest. Initially, I resisted due to a number of personal factors. I've come to appreciate the gravity of their suggestions, especially with the knowledge of the excellence of Readers' Favorite. In short, this stellar organization's reviews and awards are highly coveted by serious writers.
This year the decision was made to enter two of my books, WITHOUT FROM WITHIN: POEMS BY RON SHAW and THE YELLOW BUS BOYS GO BLUE: CANADA BOUND, into their contest and reviews. I also requested a review of a third book, TraVerses: Poems by Ron Shaw without entering it into their awards contest.
During the first week of May 2016, I was thrilled to receive an excellent 4-star review of WITHOUT FROM WITHIN: POEMS BY RON SHAW by Readers' Favorite Reviewer, Mamta Madhavan. Thank you very much, Mamta Madhavan for your excellent review of my book.
I published a post on this review over at LinkedIn.
I hope you will give my poetry a chance and read and enjoy this review. Many have expressed their appreciation of my book of poems and #photography provide by my brother-in-law, Photography by J. Robert Sosby.
Author Biography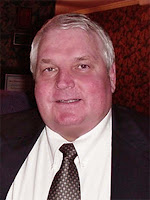 Ron Shaw is an Atlanta, Georgia, native who currently resides in Gwinnett County, Georgia, with his wife and daughter. He attended Roosevelt High School in Atlanta and continued his education at Mercer University in Macon, Georgia for two years. Ron met his future wife in Atlanta after his second year at Mercer and transferred his junior year to Georgia State University.
In 1973, with new responsibilities, he became an Atlanta Police Officer while attending college full time. Ron attained a BA degree in English Literature from Georgia State University in 1974. He retired from the Atlanta Police Department in 1996 after a very fulfilling and personally satisfying career.
Book Review
Reviewed by Mamta Madhavan for Readers' Favorite
Without From Within: Poems by Ron Shaw is a collection of 43 poems that gives readers a peek into the heart and soul of the poet. The entire collection reveals a wide range of emotions, from pain to pleasure to loneliness to his observations on life and his surroundings. The sensitive journey of the poet and the visual ideas that he conveys through his poems leave the deepest of impressions upon readers, making them ponder upon life and the emotions surrounding them. The poetic value in his writings stands out; so do the sentiments and the intriguing images, making it an engaging collection.
All the photographs at the beginnings of the poems give an aesthetic effect to the book. There are poems for everyone in this collection. Ron Shaw's style of writing and expressions are stark, sublime, and all the poems are thought provoking. These are heartfelt renditions of the poet's inner self and readers can connect well with his thoughts and feelings. Many poems are of a cryptic nature, for example, 'Invisible,' and will make readers want to read it many times because it can be interpreted in different ways.
It's difficult to choose a favorite poem as they all deal with different feelings and emotions, and are wonderful and vibrant both in content and form. All the poems evoke sensations, sights, and sounds, and readers will experience an immense feeling of satisfaction trying to interpret each piece. The blending of a realistic and an imaginative approach in the poems works well and gives the collection a real and surreal feel. An engaging collection that will make readers reflect upon life.